If you are fan of Aamir Khan then surely you know that his first directorial movie 'Taare Zameen Par' is going to hit the screen on 21 December this year. With this new movie, he is going to write his name as a director. Here in this movie, he will act a different character. Aamir will appear to Bollywood fans as a teacher. Not only this but also he has given his voice in one of the music track title 'Bum Bum Bole' along with popular singer Shaan. Movie freak fans of Bollywood are eagerly waiting to see his new movie to hear his melodious voice. The story of this movie is totally different than others. This movie is about a child, whose name is Ishaan Awasthi, suffers from Dyslexia.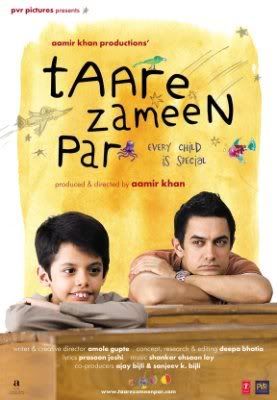 However, Zee Cinema has announced a creative painting contest called 'Meri Duniya', for children as a part of the promotion for the upcoming movie 'Taare Zameen Par'. Only little children can take part in this contest. Winners of this contest along with special children from the orphanages will get an exciting chance to perform with Aamir Khan in a program of zee cinema.
Indiantelevision.com reported:
The contest invites little ones to put their innocent imagination and make paintings that depict their beautiful world and send their entries to Zee Cinema till 12 December.
It is obviously a good way to promote any movie. And as it is made based on children so, I think this contest will interest children and parents to see the movie going on cinema hall. I hope no one wants to miss this chance to send their children in this contest and perform with star like Aamir Khan.